Learn More About Our Urology Center
Urology Associates is the leader in urologic care in Tennessee!
In the late 1940s and early 1950s, a group of practicing urologists from Iowa and Michigan relocated to the Nashville area to start a new urology practice. Consistently providing the highest quality care and skillfully innovating new techniques, our founders at Urology Associates left a mark on our community that has not been erased. Following their lead, our group of doctors has pursued a lasting impact on our patients, their families, and the community as a whole.
In the 1990s, our team at Urology Associates decided to expand our vision and reach out to the communities surrounding Nashville. Recognizing the need to bring our area of expertise elsewhere, we opened 12 offices and 10 satellite clinics within the 100-mile radius. Since opening additional offices across Tennessee, we have seen great success in our pursuit of making a positive impact in people's lives by providing Nashville urologic care.
We are considered the leader in urologic care in Tennessee for the following reasons:
We have an on-site, state-of-the-art diagnostic and imaging center
Non-invasive and minimally invasive surgeries are available
Our urologists offer robotic surgery
We have a comprehensive research center
Our facility includes an incontinence center
The only dedicated center for urological services for women
Visit Our Trustworthy and Compassionate Team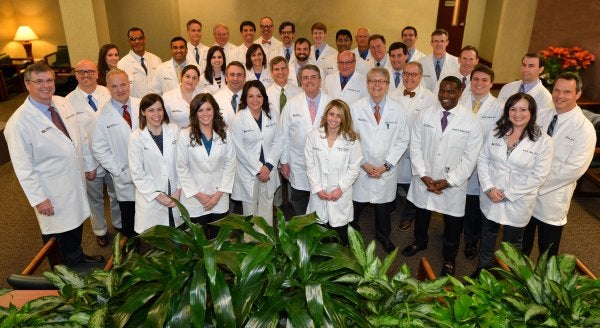 We want you to enjoy getting to know our doctors. The practitioners that are a part of our team are trained in an extremely diverse set of skills for the unique needs of urological medicine. Our doctors will gently and competently address whatever kinds of issues you may be experiencing at the moment. We are pleased to see how our practice has continually grown as more doctors with incredible credentials and a passion to serve their patients are joining the team.
Our practice includes services in the following categories:
Male infertility
Urology-only surgery center
Cutting edge research department
Specially focused radiologists
Sexual health issues for women
Leading pathology expert in urology
From our list of assorted specialists to our wide selection of services, we strive to offer unrivaled excellence in all aspects of our company. We offer urology services cannot be found anywhere else in Tennessee or beyond. There is nothing that can bring us more satisfaction than to provide you renewed confidence. Feel free to speak with us about your situation. Contact us at (888) 329-7700 to schedule an appointment!